This is a site on Pumpkin Scissors (パンプキン·シザーズ Panpukin Shizāzu?), a manga created and authored by Ryotaro Iwanaga, the anime adaptation of which followed in 2006.
All fans and viewers are welcome to share your knowledge with us. From checking spelling to writing articles - we would appreciate your every single contribution to this wiki. Join us and help our wiki grow!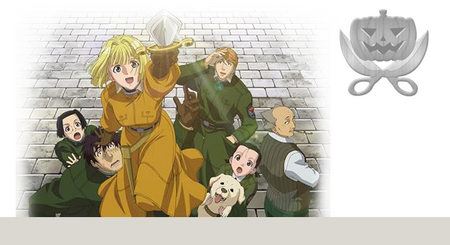 Who is your favorite character in Pumpkin Scissors?
Have you read the Pumpkin Scissors Manga?

We are just starting off and would like your co-operation to get this wiki going.
Character Pages
Episode Pages